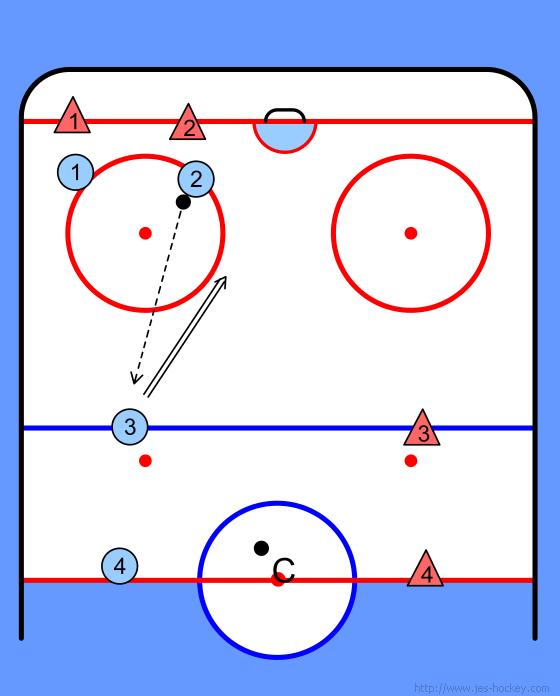 Play starts from center ice with the coach dumping in a puck.
Players 1 and 2 will play a 2v2 against players 1 and 2 on the opposite team.
Both players 3 will act as support for their team.
Play continues for 30-40 sec.
Players 3 MUST shoot the puck and cannot come down off blue line.
Players will shoot on the net opposite from where they start at center ice.
Players 1 and 2 do not have to pass the puck to player 3 in order to shoot.

Submitted by: Chris Caroppoli
Sub categories: Defense, Offense, Shooting