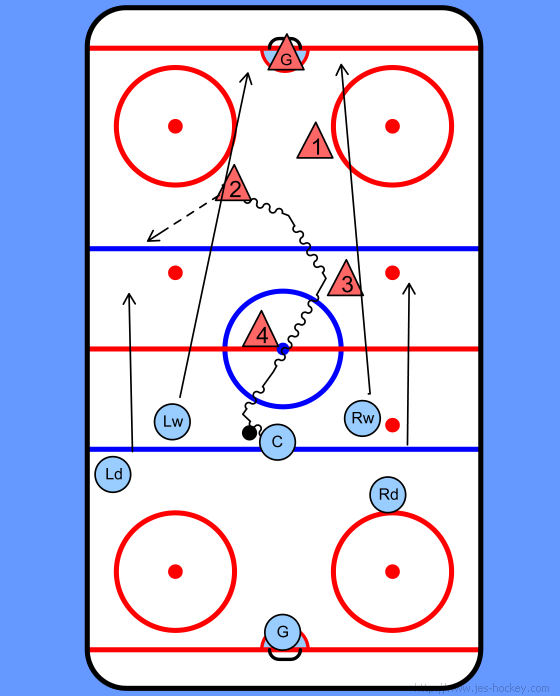 Andy/Ben/John Scoring Play
1. Andy, Ben, or John breaks the puck out of our zone and carries it into their mid-slot area, where they'll get bogged down in a hornet's next.
2. They turn away from the slot toward the boards and pass the puck out to their defense men on that side, who has skated quickly to the point.

3. The center pauses after the pass to his D, then sprints around behind the net faking a wraparound (around the middle of the face-off circle), but coming out a bit higher in the slot and off to the side, preparing to take a hard, outside shot or one-timer.
4. Center slides his bottom hand down a little on his stick to fire a long, hard shot into the net. Forwards are already there and ready for the rebound -- SCORE!!!!!