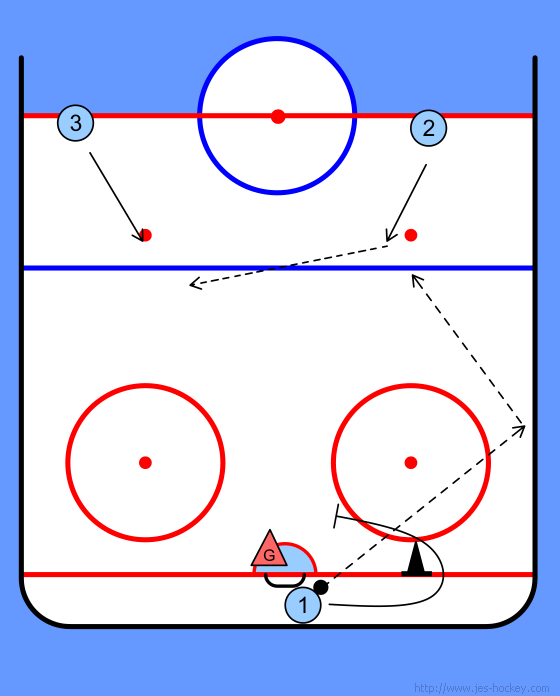 1 Bounce passes off boards to 2.
2 picks up pass and passes to 3 who is moving in.
1 moves toward side boards around the cone and sets up at post of the net.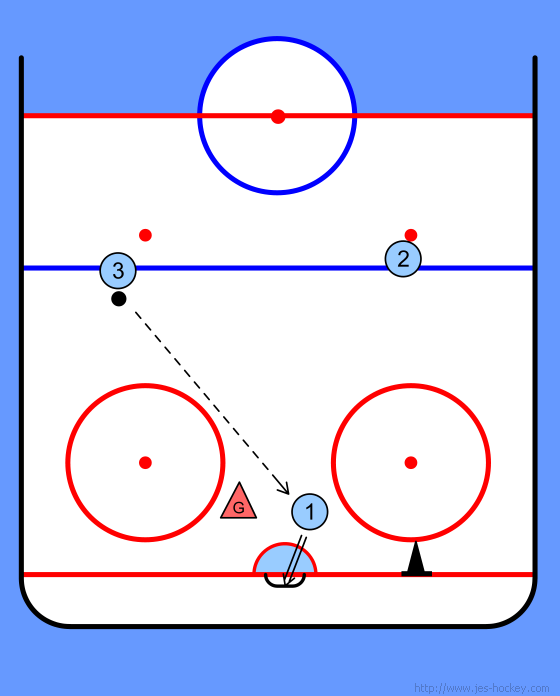 3 passes to 1 at the side of the net.
1 shoots quickly or redirects puck into the net.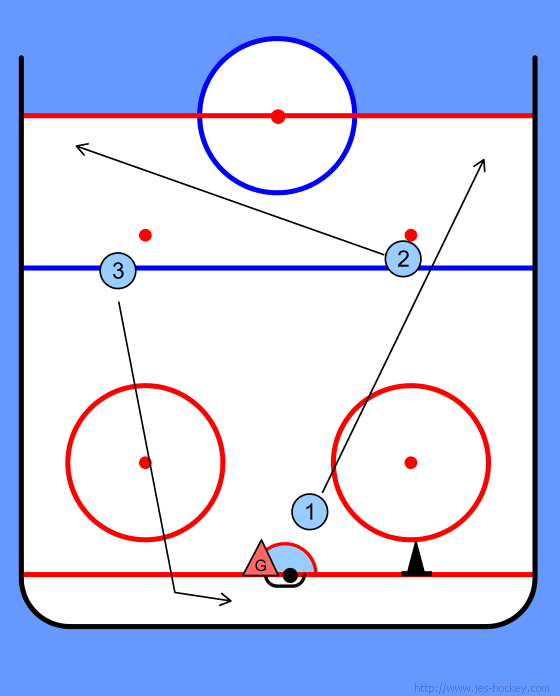 Players rotate positions and run drill again

Submitted by: Eric Semmelmayer
Sub categories: Puck control, Shooting, Goaltending