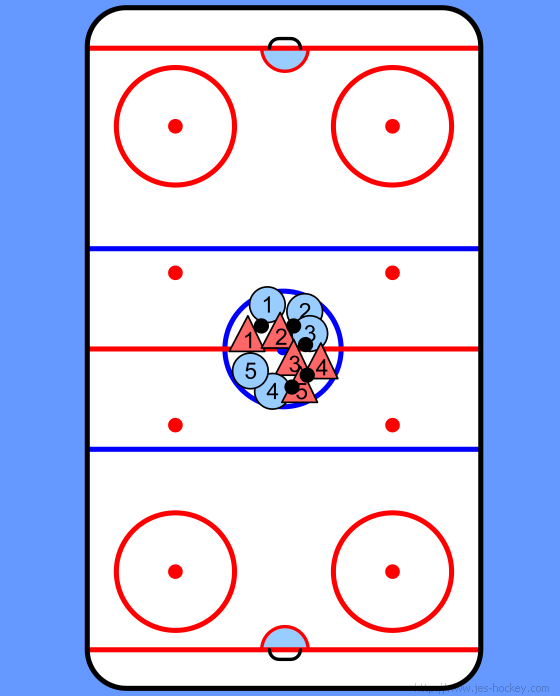 Object to the Drill:

Control the pass and the puck.
Teaches players to keep their heads up and their bodies moving.
Set Up:

Split the group/team in to pairs. Give each pair a puck. All players must be inside of the face-off circle.
Instructions:

Start drill on the whistle. Players must pass and then move to an open area to receive a pass back. Any player or puck that leaves the circle during the drill eliminates their pair. The last pair to have control of the puck ends the drill.
Variants:

Add another player to the pair and do three way passing (the receiver can not pass back to the passer). One touch passing.

Submitted by: Russ Wood
Sub categories: Puck control, Stick handling