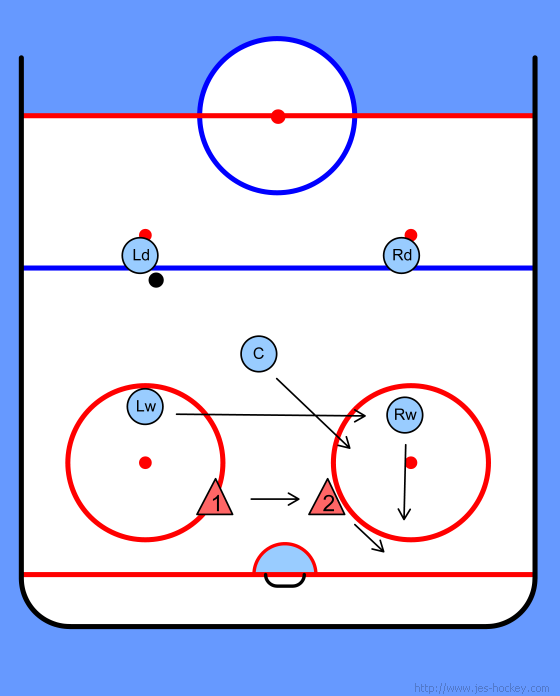 LW, C & RW shift to the right.
Forcing Defense to respond to cover.
This opens huge hole for LD to crash the net for the shot.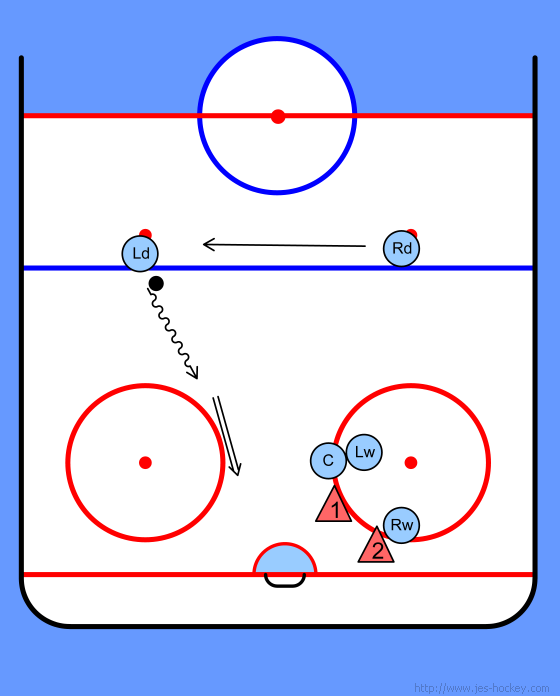 LD crashes the net and takes the shot or get the rebound for a shot.
RD slide to center of the blue line to cover.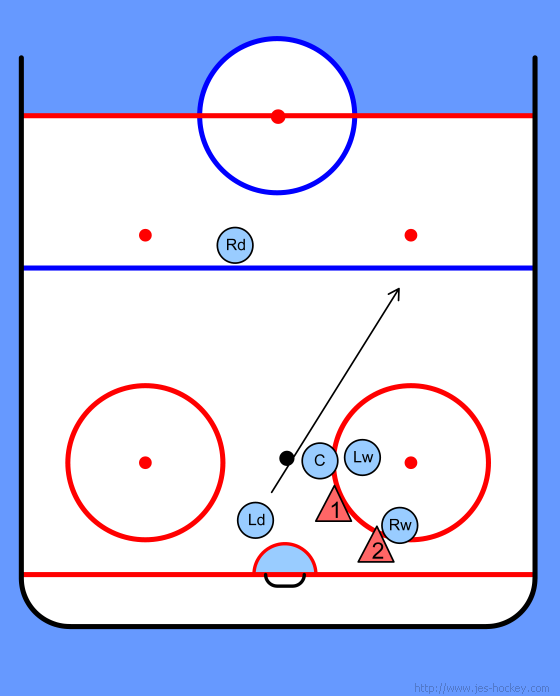 After the shot Rd assumes the LD spot and the LD that crashed the net skates back out on the blue line holding the now open RD spot.

Submitted by: Kevin Casey