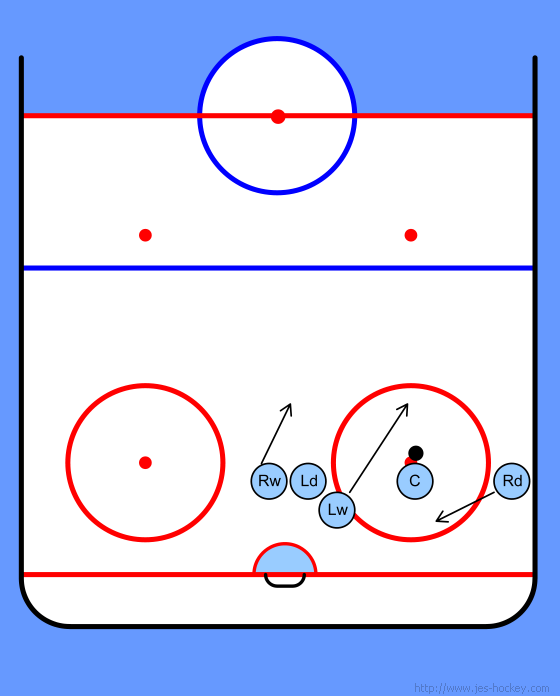 Our initial line up before the puck is dropped.
At the drop, several things always happen.
1. LW starts up to opposing left D
2. RW starts up to opposing right D
3. C ties up opposing C
4. RD cuts through bottom of circle
5. LD ties up opposing forward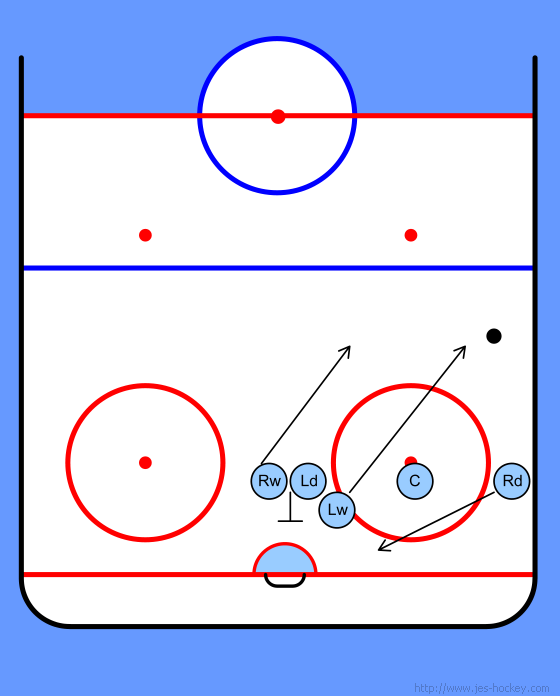 If we lose the draw, everyone proceeds to their defensive assignment.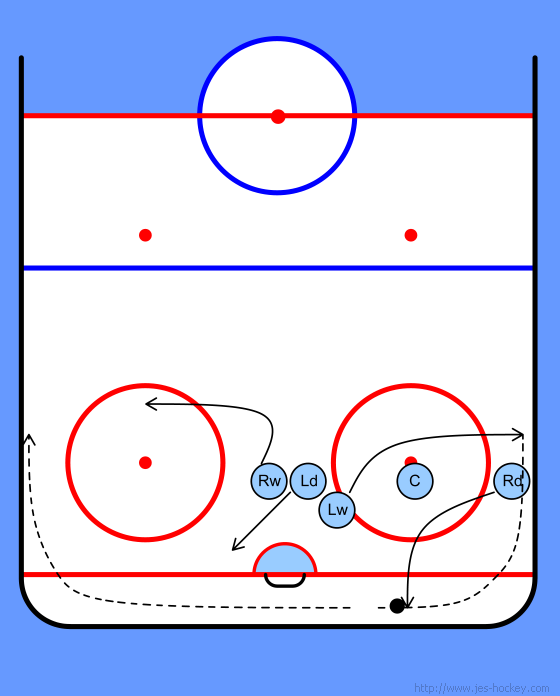 If we win the draw, we peel off to out breakout.
RD has choice to go around the boards or reverse the puck back to the RW.
Note: The lower the wingers get, the more successful this is! If you are open, call for the puck!
Center breaks to the side that the puck is passed to.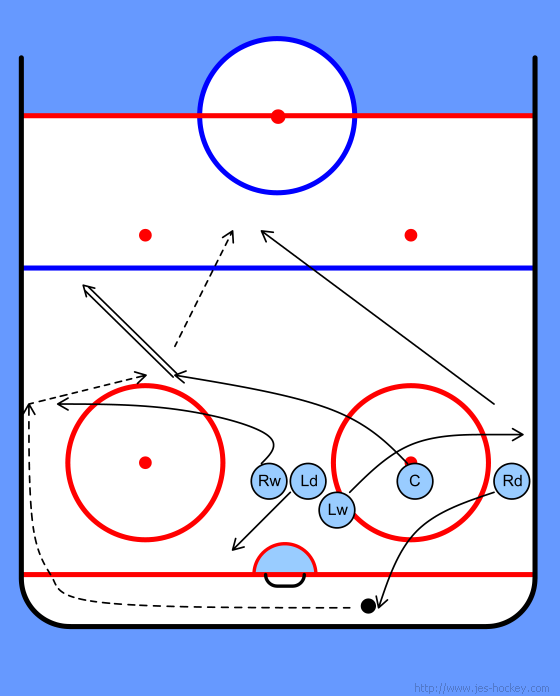 We are now into the breakout.
Center skates AT the winger receiving the puck. The winger chips/deflects the puck to the center. The off-wing is breaking hard to a point in the middle of the ice that intersects OUR blue line
Center can skate puck out or pass up to winger.
If the puck is reversed, the same thing happens, but FASTER!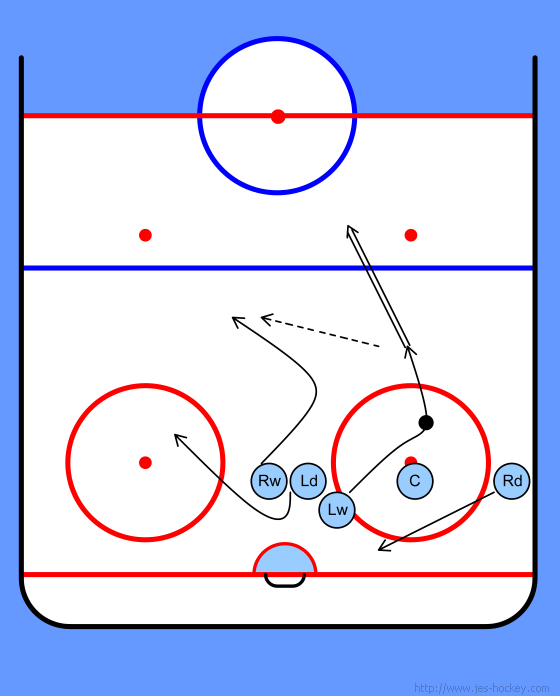 Scramble Draw
Puck is not won cleanly by either team- we have three players in the faceoff circle. We should come out with the puck! Be aggressive and TAKE the puck! If D gets puck, go to break out. If Winger gets puck, skate it out or dump it out.
Don't turn it over!

Submitted by: The Huedepohls
Sub category: Face off