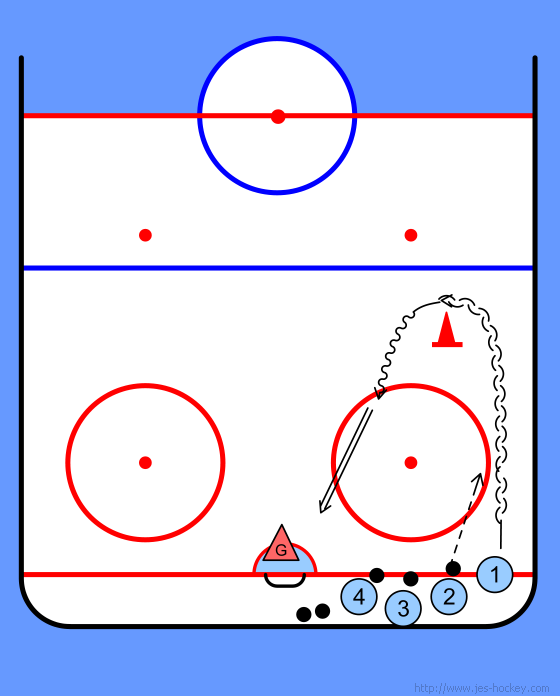 Start group in corner.
First player starts off backwards skating, and then receives a pass from next player in line.
That first player continues backwards till they reach the cone, pivot turn towards the net. They are now skating forwards to the net for a shot.
Variations:

Can be worked out of other corner.
Can be worked out of both corners at the same time.

Submitted by: Russ Wood
Sub categories: Skating, Stick handling, Goaltending