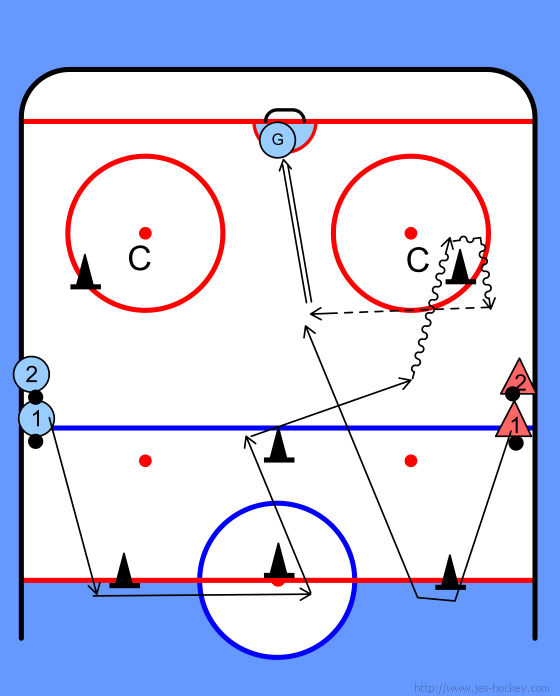 This drill is essentially the same execution as the drive to the net drill.
Instead of one player driving through the check, now the player executes a tight turn around the pylon, delaying until the passer enters the zone then passes.
Blue 1 starts skating around pylons.....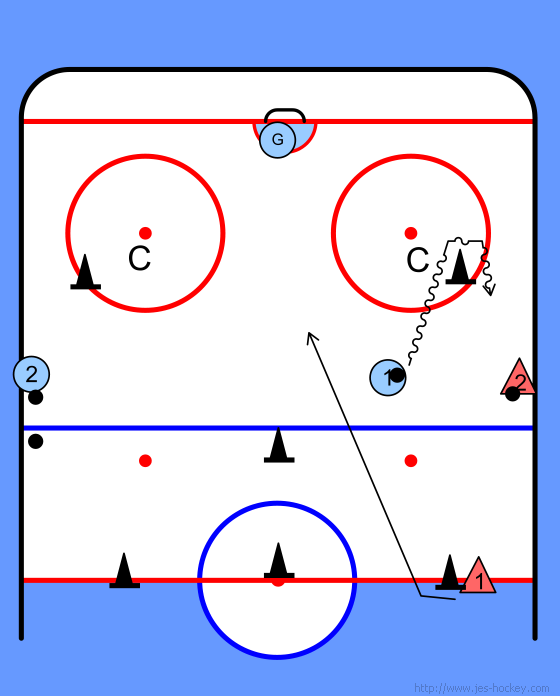 and receives an onside pass from red 1. Red 1 then skates around top pylon.
Blue 1 proceeds as if he is going to drive around defender/coach but,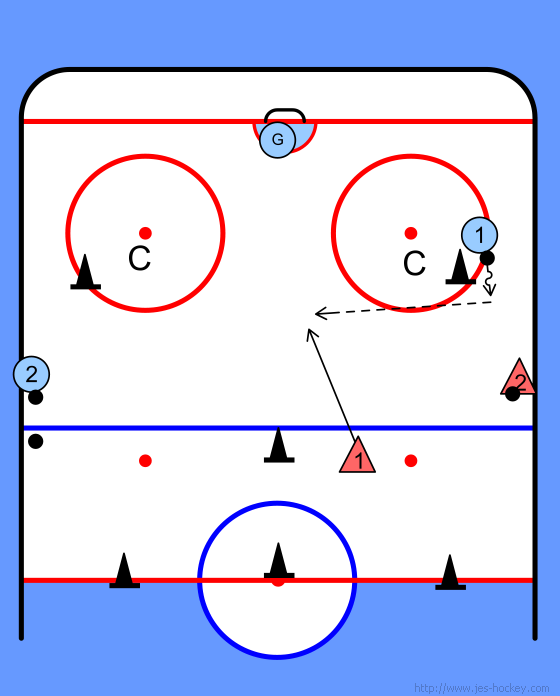 executes tight turn around pylon, delaying for red 1 to enter the zone....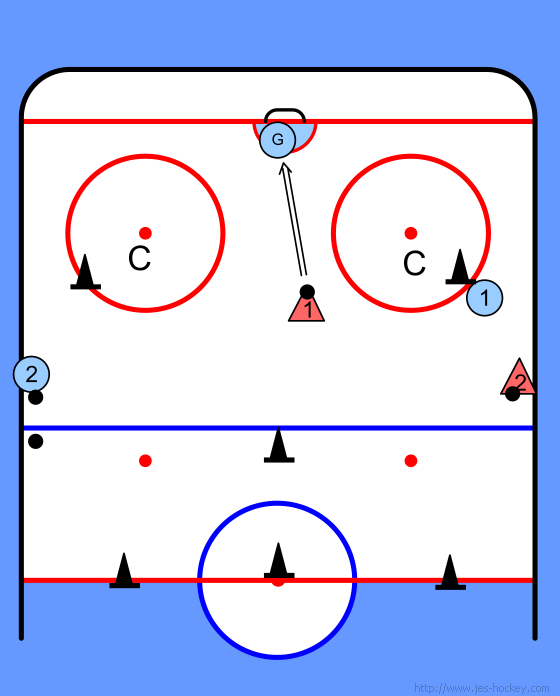 Then blue 1 feeds red 1 a pass for a shot on net. When the pass is complete, blue and red 2 can start from the opposite sides.

Submitted by: John Tremblay
Sub category: Stick handling