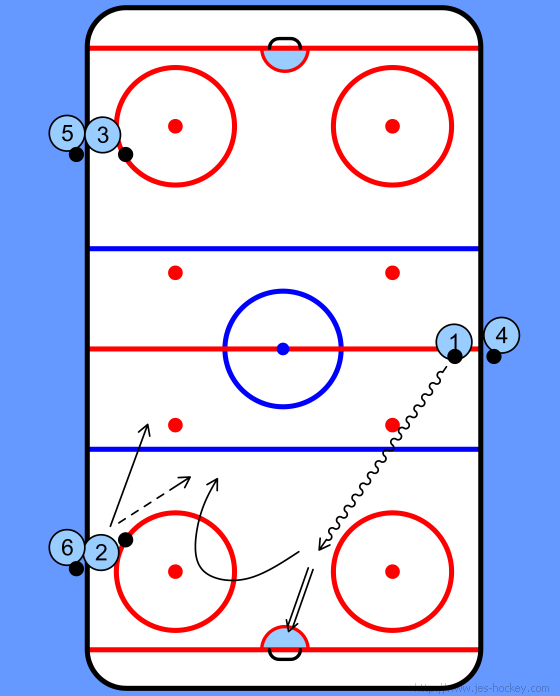 Player 1 starts at the center ice line and will go 1v0 with the goalie, after a quick shot player 1 will swing toward the boards where he will get a pass from player 2.
Players 1 and 2 will head down ice for a 2 on 0.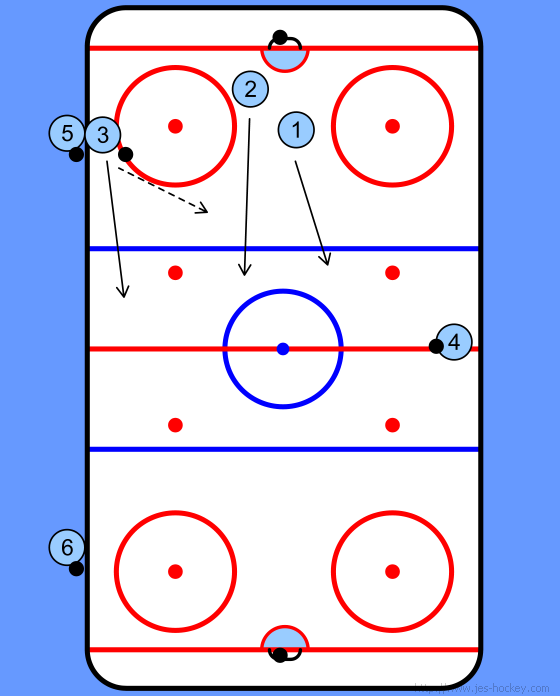 After a shot both players will swing up ice as a third player will pass and join the rush for a 3v0.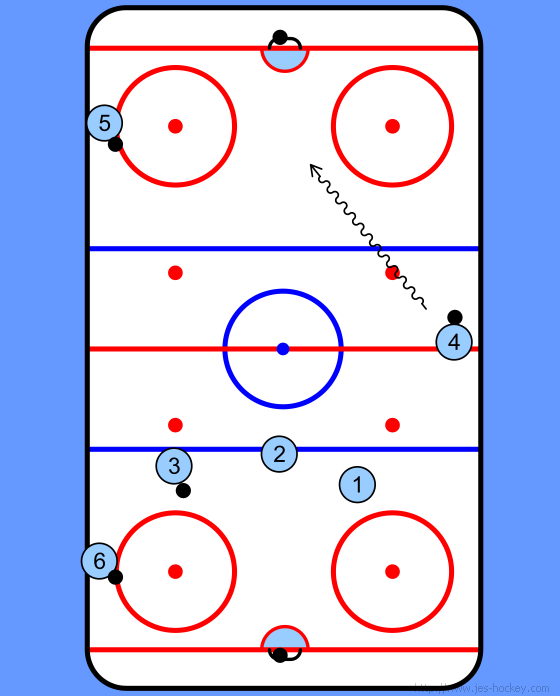 Next player will start from center ice in the opposite direction as the 3v0 rush passes the center ice line.
Variations:
Add defensemen in at center ice opposite the forwards and you can run this as a 2v1, 3v1 or 3v2.

Submitted by: Chris Caroppoli
Sub categories: Shooting, Passing, Attack