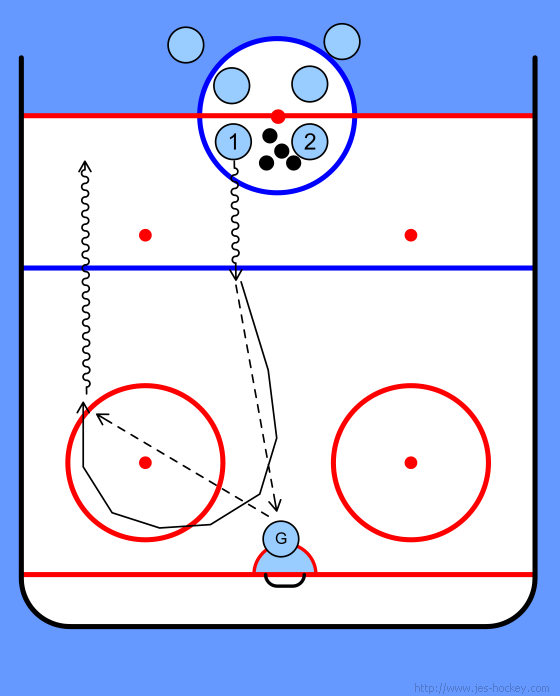 Players form 2 lines at center court.
Player 1 skates in with the puck and passes to the goalie. Player 1 skates around the face off circle and receives the pass back from the goalie.
Then player 2 repeats the drill on the other side of the floor and skates around the other face off circle.
Great stick handling drill for goalies.

Submitted by: Ralph Meadows
Sub category: Puck control