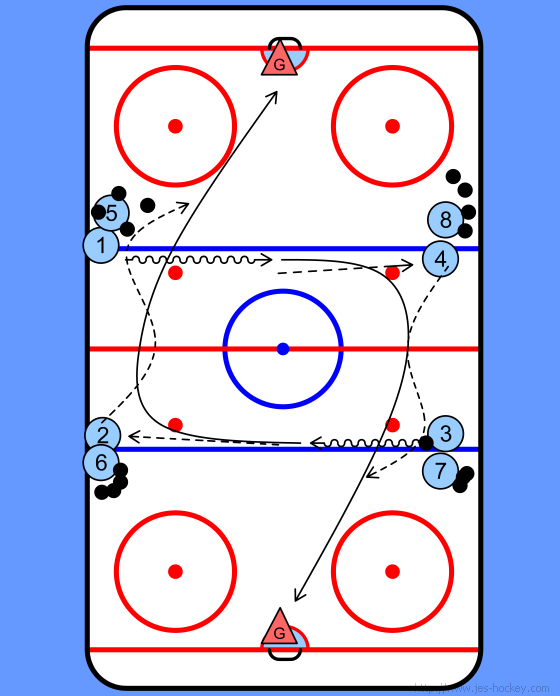 Start out with players on both blue-lines against the boards on both sides. Each group with pucks.
Player 1 will skate halfway across the blue line and pass to player 4, who will one-touch it back to player 1.
When player 1 reaches the redline he will pass to player 7, who will one-touch it back for player one to pick it up and shoot.
Same thing for players 3, 2, and 5.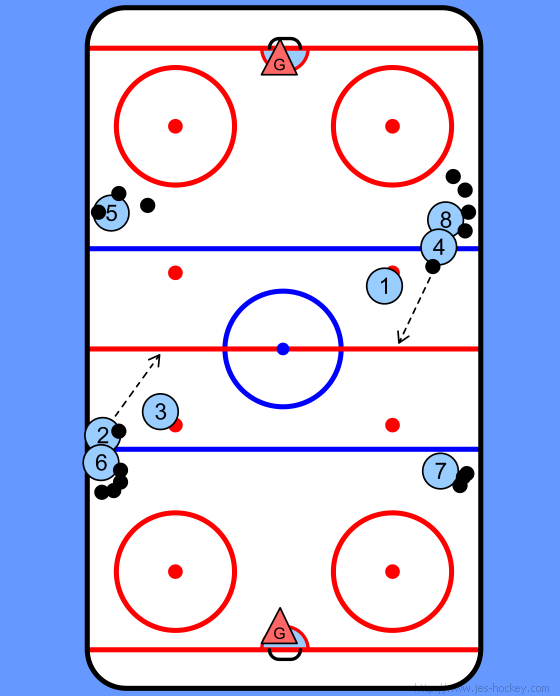 Players 2 and 4, having just received a pass, one-touch pass back to Players 1 and 3.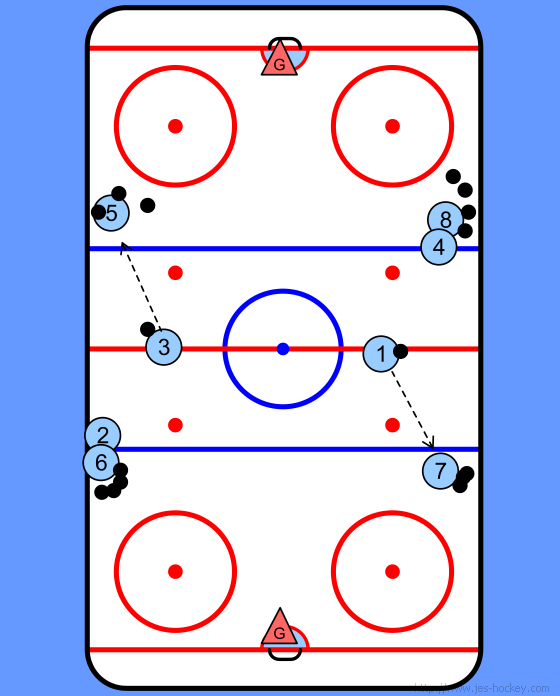 Players 1 and 3 then pass to players 5 and 7.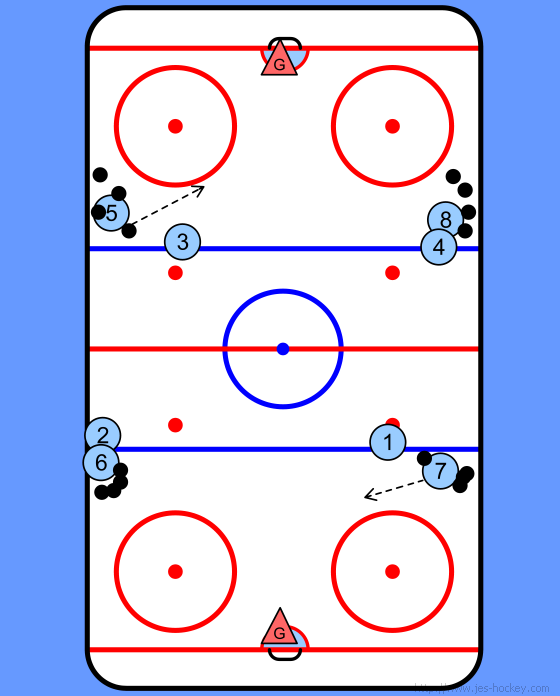 Players 5 and 7 then lay the puck out for players 1 and 3.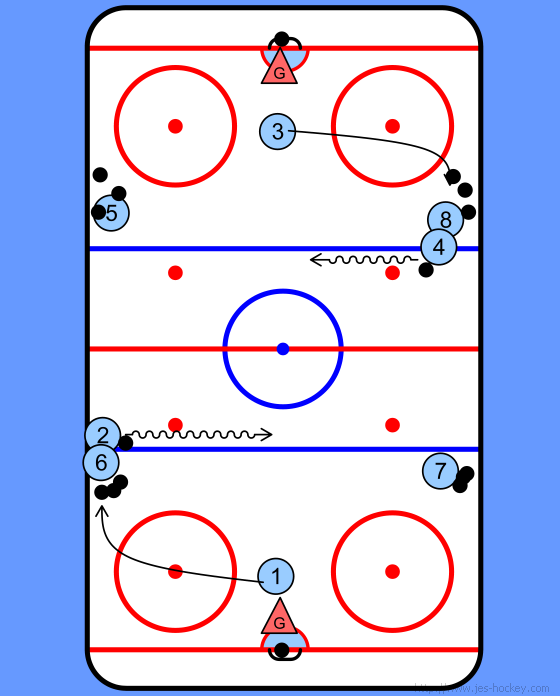 After having taken a shot from the hash-marks the next two players (4 and 6) do the same.
Players 3 and 1 return to the blue line.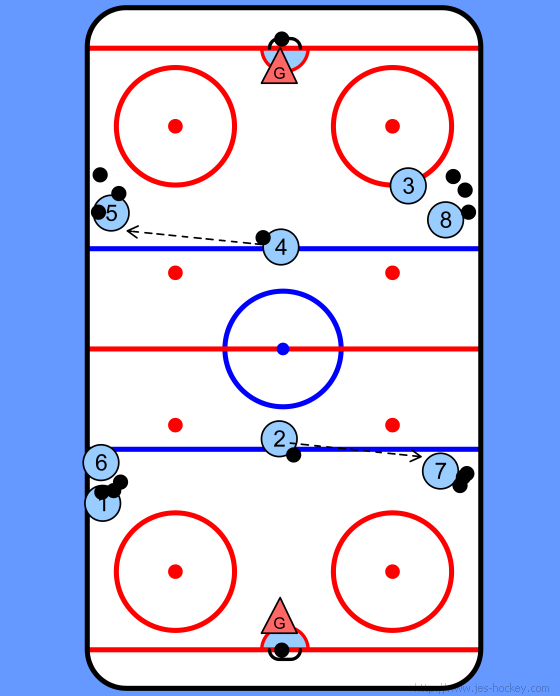 And the drill repeats until all the pucks are in the net.

Submitted by: Sam
Sub categories: Puck control, Skating, Shooting