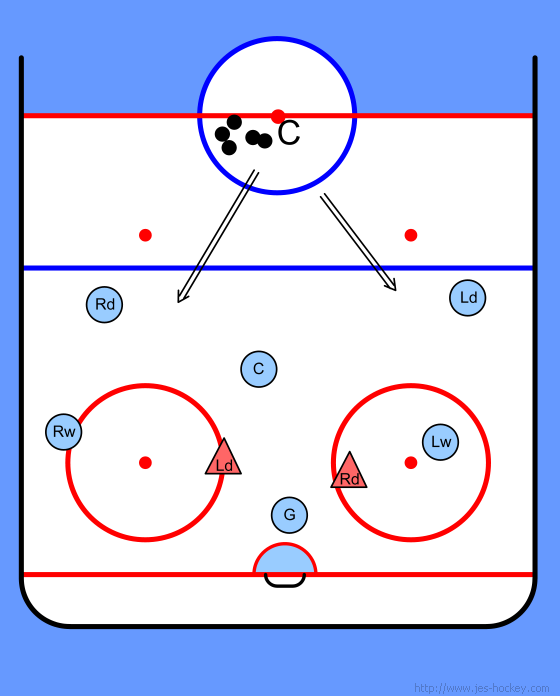 PLAYERS TAKE POSITION IN OFFENSIVE ZONE. 5 ON 2. FORWARDS MUST PASS TO DEFENSIVE PLAYERS TO GET SHOT ON NET
IF GOAL IS SCORED OR PUCK IS CLEARED OVER BLUE LINE THEN SHOOT IN ANOTHER.
DEFENSIVE PLAYERS PROTECT NET, OFFENSIVE PLAYERS PLAY POSITIONS IN CORNERS. CENTER PLAYS SLOT.
5 ON 2
1 line forwards. 2 sets defence.
Forwards can't shoot on net, must get puck and give pass to defence to get scoring chance.
Defence guarding goal and digging for puck.
If goal scored or puck gets out offence must clear zone before next puck is shot in.
Change defensive zone on whistle. Change offensive players on whistle.

Submitted by: Wendel Covey
Sub categories: