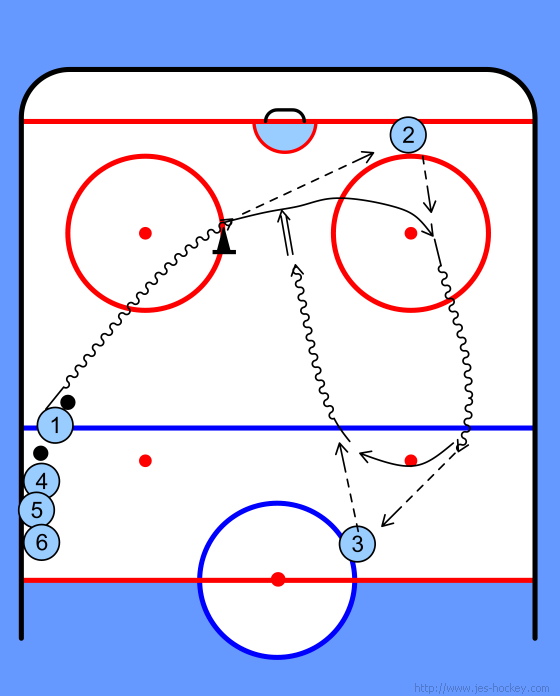 Setup:
Line with players and pucks
2 passers
1 pylon
Player 1 skates with the puck to the pylon, passes to 2 and receives the puck back while skating.
Then player 1 passes to player 3, receives the puck back and skates to the goal for a shot.
Rotate:
1 to 2, 2 to 3 and 3 to the line.
Or let the passers stay, to speed up the drill and let multiple players skate at once.

Submitted by: David Schroeter
Sub categories: Skating, Puck control, Shooting