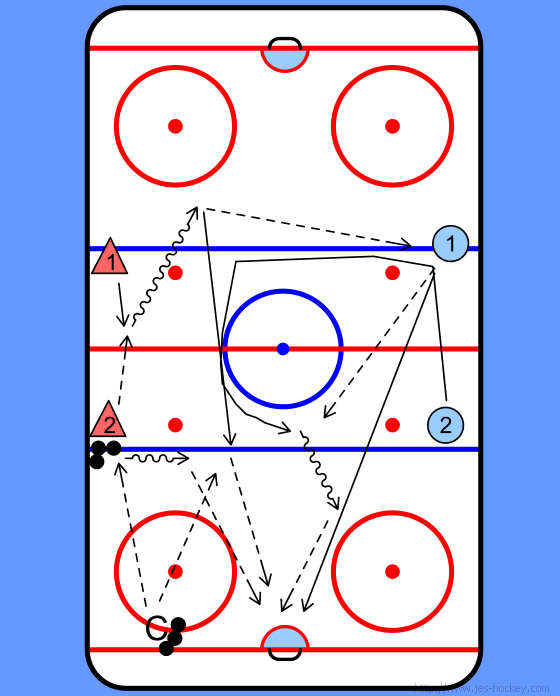 Key Points: HEAD UP, Puck Movement, Shooting on net, Deflections, Driving to the net.
D1 skates forward to red line, receives a pass from D2. D1 one pivots and skates backwards with the puck. D1 makes a cross ice pass to F1. F2 has started to curl around the face-off dot and center ice to receive a pass from F1 on the fly.
F2 breaks in and shoots while skating, then he crashes the net and gets ready to deflect the shots coming from D1 and D2. D1 has skates in to the zone to receive a pass from the coach and shoots on net. D2 receives pass from the coach SHUFFLES over and shoots on net. F1 has skated full blast to crash the net and get far post to be in position to deflect the puck.

Submitted by: Shawn Arial
Sub categories: Passing, Skating