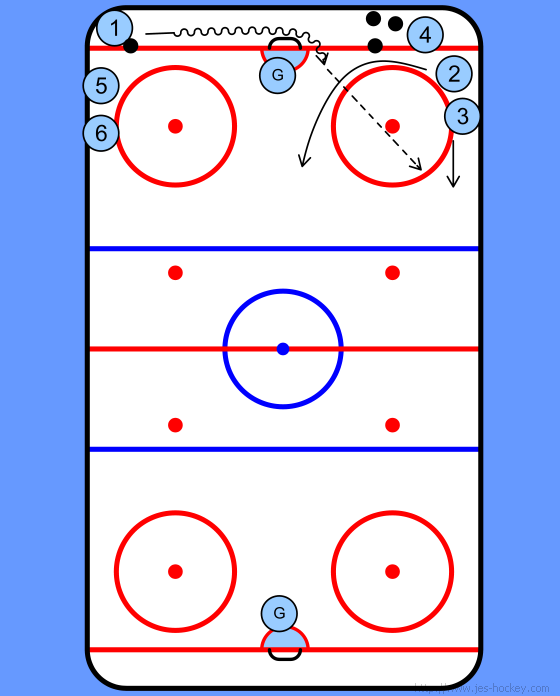 Start 3-0 drill.
Player 1 skates behind the net with a puck, when player one starts, player 2 skates around the bottom the circle and starts up ice, Player 3 starts up ice and receives a pass from player 1 as in the first two drills.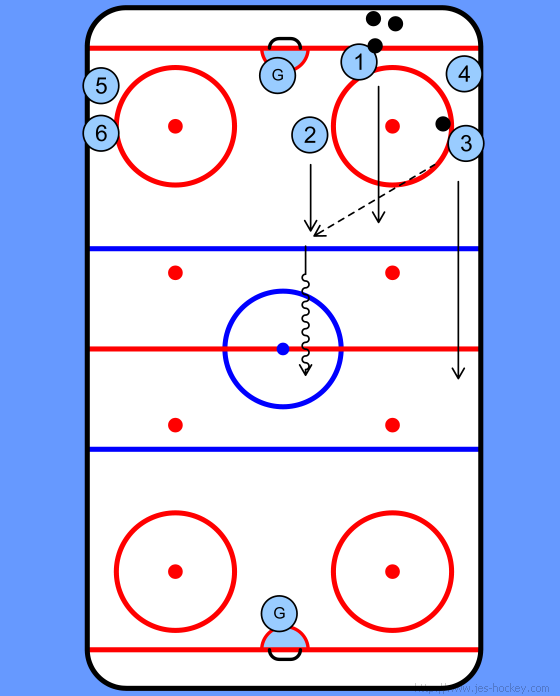 These are continuous and face paced. The players keep going until all of the sequences are completed.
Timing of the start of the players is important so that the Goalies can get set for the next shot.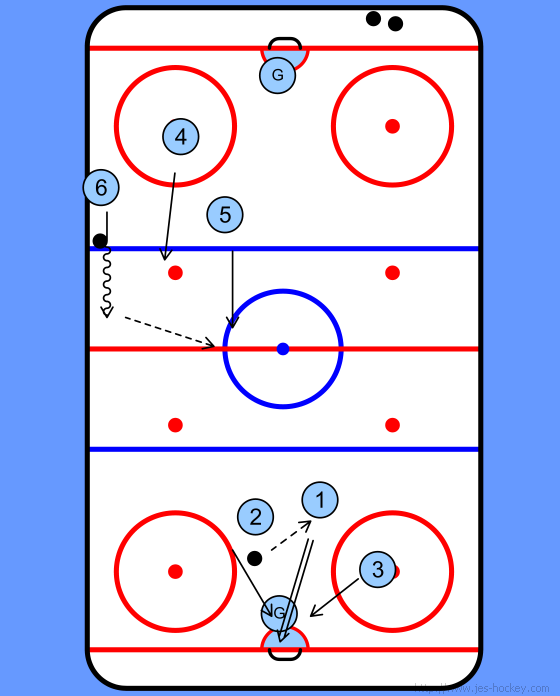 Repeat going in the opposite direction.

Submitted by: Dennis Sly
Sub categories: Skating, Passing, Goaltending