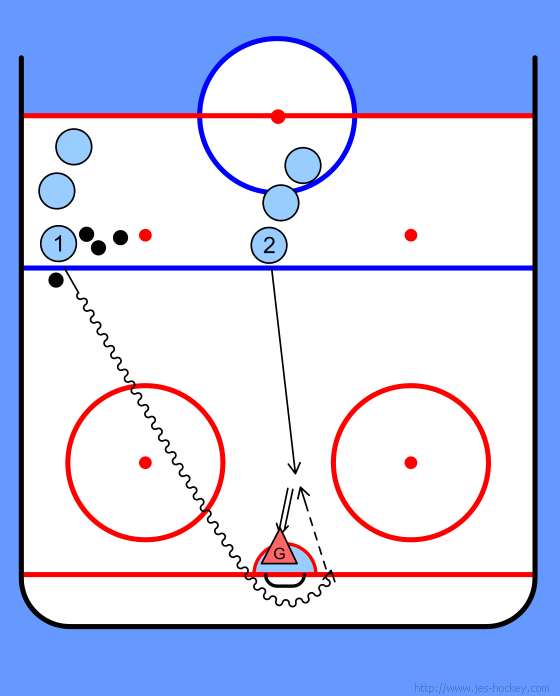 Players form two lines.
Player 1 skates the puck behind the net and attempts to wrap the puck around the post or pass to player 2 who takes the shot on goal.
Great goalie drill!
Goalie has to guard the left side as player 1 skates in, then the goalie must shift to guard against the right side wrap around and player 2 as well.

Submitted by: Dan Trepanier
Sub categories: Warming up, Defense, Shooting