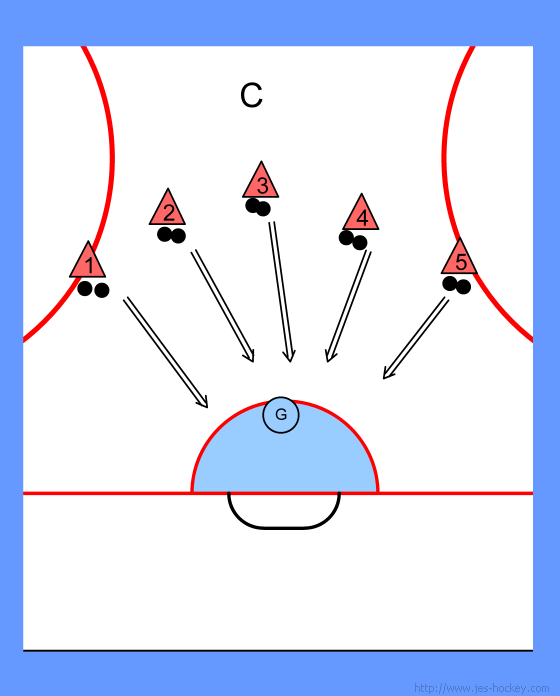 Line 5 Players up in semi circle in front of goal each with 2 pucks
Goalie starts in butterfly centre crease on coach command get up from butterfly and faces first shot then go back to butterfly facing the first shooter.
Then on command up and face second shot and carries on until all ten shots are faced
Coaches call out Butterfly, Up, Shoot, Butterfly, each at about 5 second intervals.
After each 10 shoot rotation change goalies
ONLY DO THIS DRILL WITH TWO ROTATIONS PER GOALIE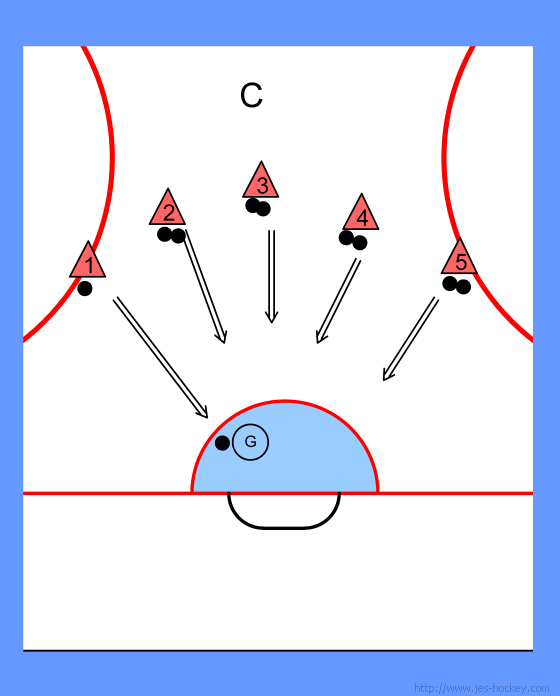 Variation:
Alternate shoots from side to side.
To work out all of the shooters after each shot when coach calls out butterfly all shooters go down and do one press up.

Submitted by: Greg B
Sub categories: Conditioning, Shooting, Skating