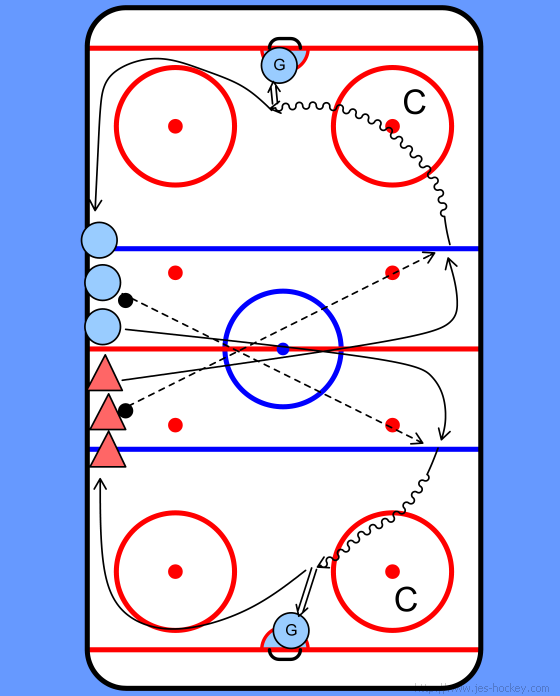 1st player in line skates along centre red line and curls toward blue line.
2nd player leads 1 with a cross-ice pass and then begins skating.
After the shooting the player returns to the centre of the opposite line.
Stress leading skater to prevent offside. Misses should be in front of the skater to allow the player to continue skating.
15 skaters will move at a pretty quick pace.
2 coaches required to return pucks.

Submitted by: Jim Dunlop
Sub categories: Skating, Passing, Goaltending