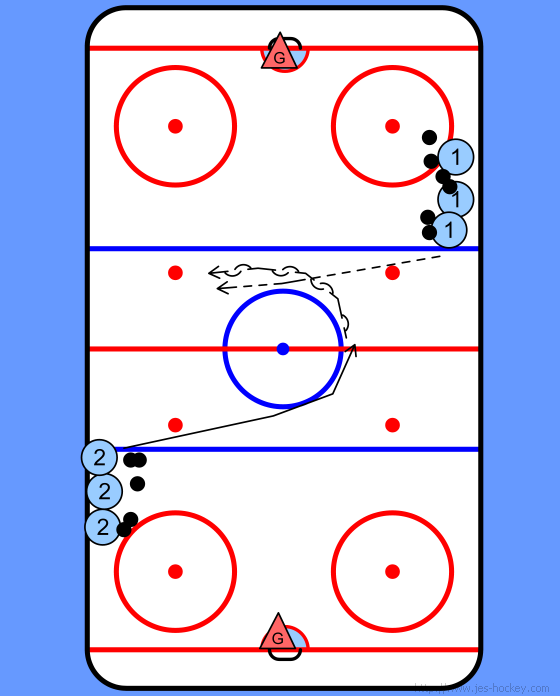 Players line up as shown.
1. Players leave at the same time from both sides following the pattern - Player 1 also follows the pattern and receives a pass from Player 2.
2. Go on Coaches whistle.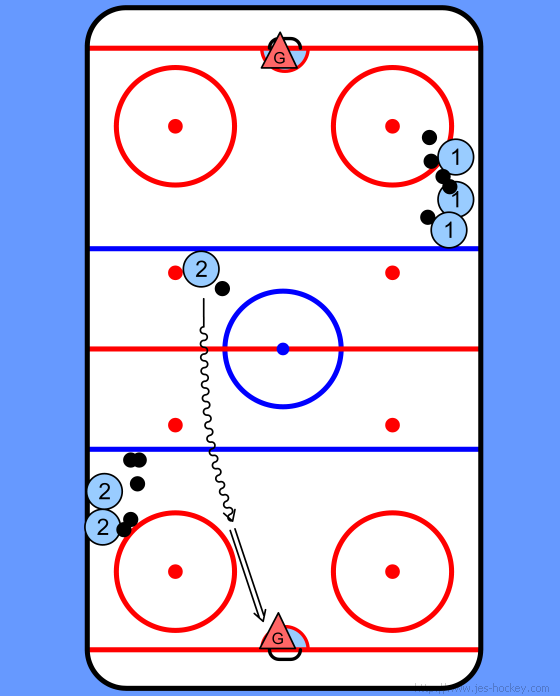 Notes:
- The pivot on the far side of the circle.
- Players receive the pass on their forehand.
Change sides so players get used to receiving the passes from both sides.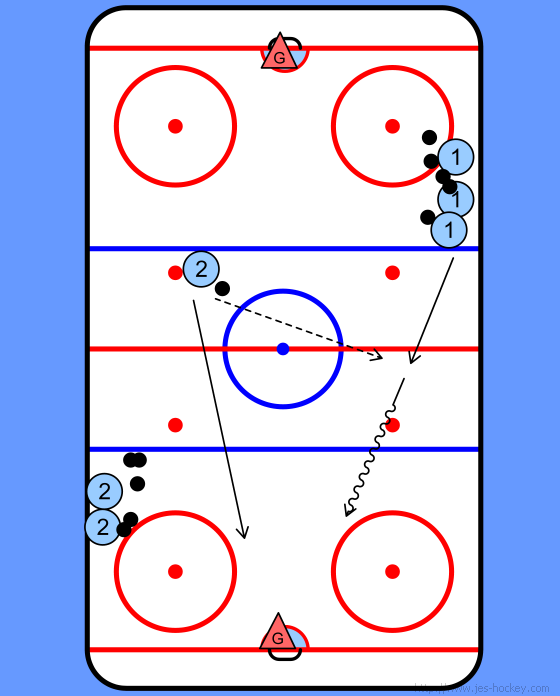 Variation:
2 on 0
1. After the Player makes the pass he takes off and receives a return feed.
Notes:
- Players receiving the pass have to try and pass it right away so they don't go offside.

Submitted by: Dan Trepanier
Sub categories: Passing, Skating, Puck control